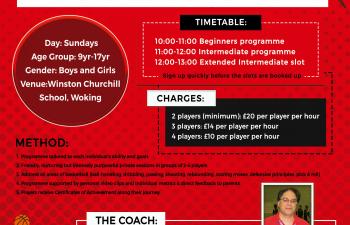 Private Basketball Lessons
15 September, 2019 - 28 June, 2020
There is just too much for club coaches to fit into their weekly session(s). Also, a large number of children lack the confidence to simply turn up to a team practice and perform without fear or without their friend. They would rather spend a few sessions to improve first before taking the plunge. Others just want to learn the tricks and secrets coach Costas has learned from top coaches in the US and Europe.
Coach Costas is a level-3 coach (classed as County/National level) who has coached more than 900 games in his career. He has won the Surrey league with teams at each boys age group (not u18s), coached the first-ever Blackhawks U18 boys team in the national league and won the South-East regional tournament with his Surrey U11 Girls team.
As those who know him will testify, he is passionate about youth development through the game of basketball and dedicates his Sunday mornings to this cause.
If you want to see your child improve in double-quick time, send him an email now via the Register Your Interest button below to ask for the marketing flyer and further details.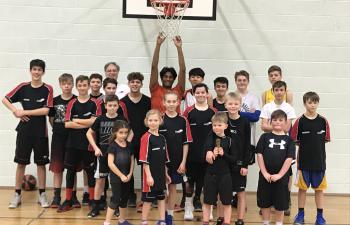 Camps for the 2019-20 Season
01 September, 2019 - 31 July, 2020
There are no Basketball Camps scheduled at this time. Please watch this space for any updates.