U14 Boys Have A Top Christmas Party
09 December, 2019
Both of our U14 boys teams switched drives to the basket with drives to the pin this Saturday as our annual U14s Christmas social took us to Topgolf. Freshly loosened up after a morning of training, almost 30 of Woking's finest were keen to see who were the big hitters, delicate chippers, and kings of swing.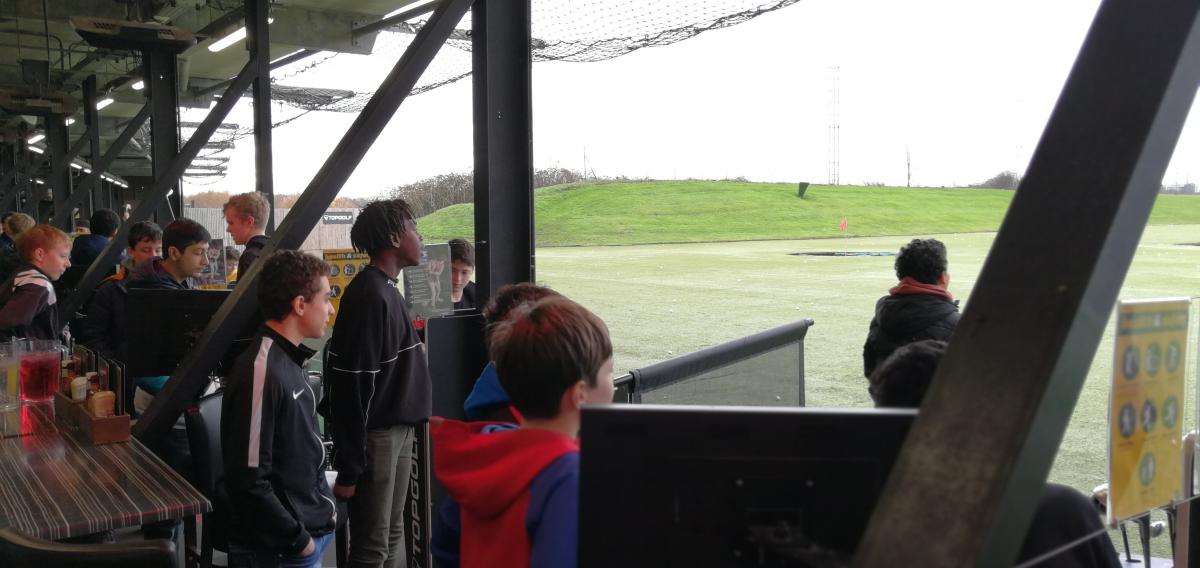 Clearly in awe at an outstanding bit of golf...
Whether a seasoned golfer or a first-timer, all of the boys began to pick up points and find their rhythm. They're used to getting balls in a basket, how different could this be? Let's just say some should stick to the courts rather than the greens.
The boys were also there fore a feast, as a bunker load of food was served. The burger, chips, and fish goujons were quickly hoovered up, although we won't name the boy who was spotted walking around finishing up everyone else's carrot sticks afterwards.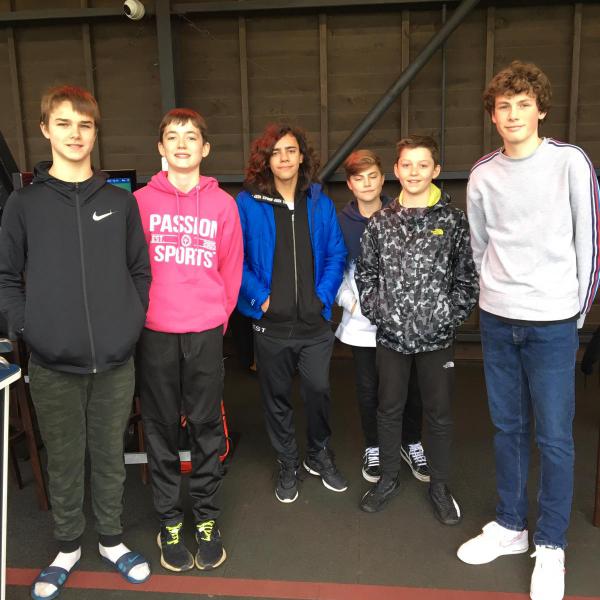 Just a bunch of lads ready to do some golf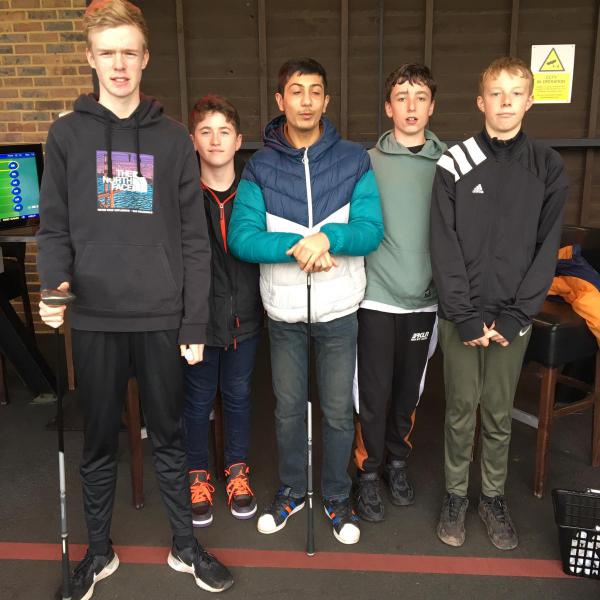 Even more blokes ready to smash some golf balls
However, Oliver's skills rose clearly above the others as he tamed the fairways, hit targets near and far, and generally hit the ball better than everyone else. There was no green jacket or claret jug for his heroics, but he seems happy enough with a chocolate santa.
Sensing an opportunity for competition, Coach Ben challenged Assistant Manager Andy to a couple of intensely fought games. With the scores closely matched, the promise of a showstopping grandstand finish was dashed when a dog ran onto the driving range and roamed around 80 yards in front of them. Neither quite trusted their ability to aim for the big points and miss the dog, so the match finished narrowly in Andy's favour.
A top day was had by all, and the recuperation served as good rest for our NL team, who continued their undefeated league run with a 111-28 away victory against Abingdon Eagles the next day.
If you like the idea of playing golf for half a day once a year, and playing basketball for the other 364.5 days, then this is evidently the club for you. Please find out more about registering to become a Blackhawk here.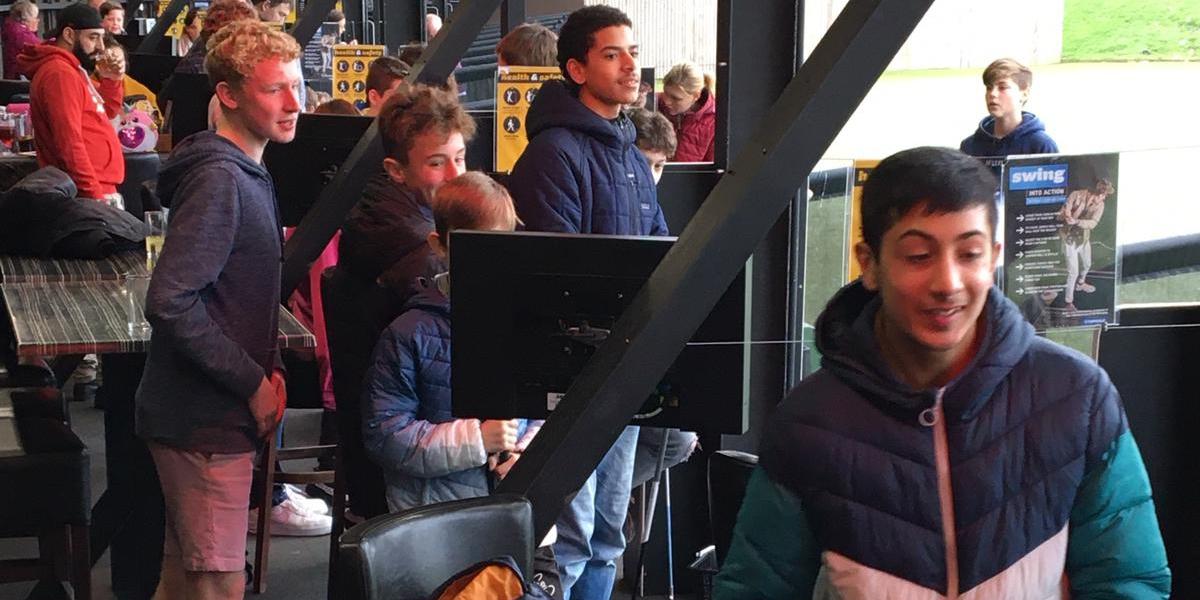 If the NBA doesn't work out, look out for one of these boys at St. Andrews in a few years.