Youth Wednesdays (currently suspended until further notice)
01 September, 2020
Youth Wednesdays
This is a session open to all young players (primarily age 7-17) and is aimed at learning and consolidating individual skills and techniques such as ball handling, shooting and scoring moves based on drills from some of the best coaches in the world. A typical session might consist of 10 minutes meet-greet-stretch, 20 minutes of themed drills, 40 minutes of scrimmage and 20 minutes of free-throw competition.
Hosted every Wednesday (during term time only) at SJB school's magnificent double court in Woking, you will find around 25 to 32 boys and girls of all skills, ages and athleticism. There is no excuse for feeling shy or inadequate. The atmosphere is such that you will never feel intimidated; on the contrary, you will be given all the encouragement you need to get better. Bit by bit.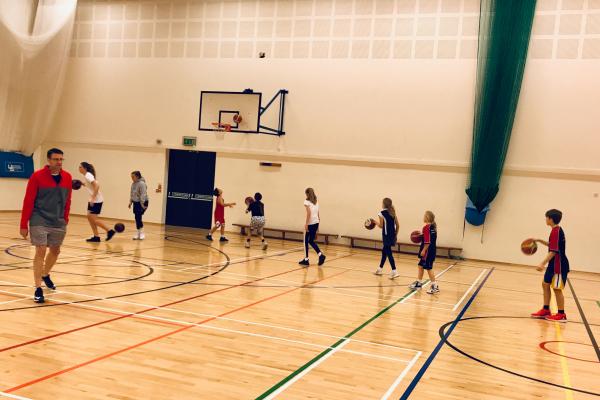 The sessions take place in the sports hall at SJB school, end of Elmbridge Lane, Woking, GU22 9AL from 6.30pm to 8pm. Most of the time we have at least three coaches on the floor who ensure all skill levels are catered for.
How much will it cost?
There are three options here:
A) Pay £4 every time you turn up to play - simple as that.
B) Become a fully-fledged Blackhawks player (£50 one-off registration + £££ annual fees for your particular squad) and you can attend the BYW sessions for free!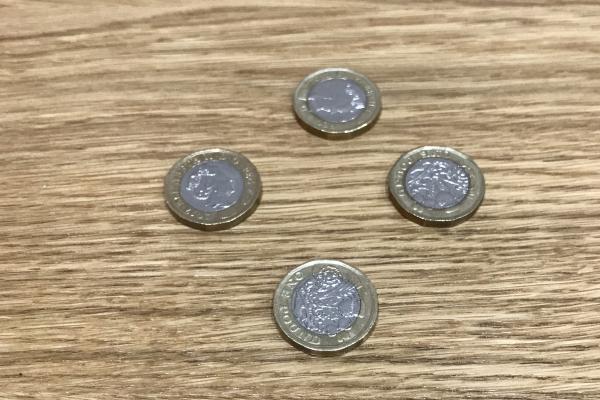 C) If you just want to be a regular social player, become a Blackhawks Youth Wednesday (BYW) member for only £104 (that's prorated, 25% off and paid up-front) for the rest of the season and attend these sessions for free. No brainer!
Note 1: If you have not already opted for option B, you will need to pay the one-off club registration fee. If you later decide to upgrade to option B, two things happen in your favour: firstly, you will not have to pay the £50 registration fee again and secondly, any money you have paid already towards the BYW membership will be deducted from the annual fees that go with option B at the time of joining.
Note 2: This membership does not entitle a player to attend squad practice sessions and league games.

Coach Ali Strong with her little munchkins group
Breaking News!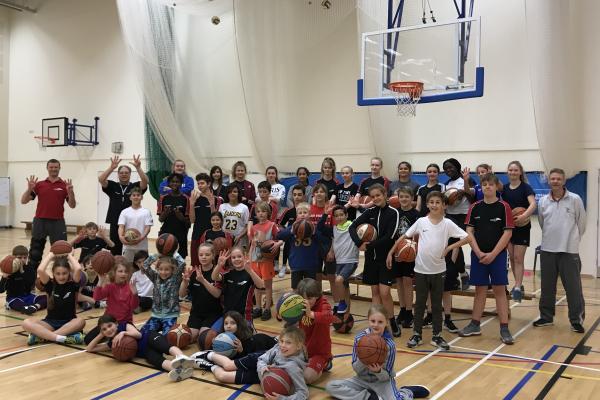 Our 43 + 1 youngsters who set new club attendance record for a single session
New Club Record set
As more parents visit our new website, the number of young players attending the Youth Wednesday sessions is increasing week on week. So this Wednesday (13 March 2019) we set a new club record with 44 players attending (43 in the photo and Dillon who arrived just after the photo was taken). This smashes the last record (6 Feb 2019) of 41 attendances. We needed five coaches (Costas, Matt, Adrien, Ali and Paul) on the court today to cope with the numbers. And what a pleasure it was!
06-Feb-2019: Three rounds of free-throws competition during the Youth Wednesday session this week and Katie wins two rounds while Beth settles for one. Forty-one boys and girls competed in total, so competition was stiff. Well done our two girls.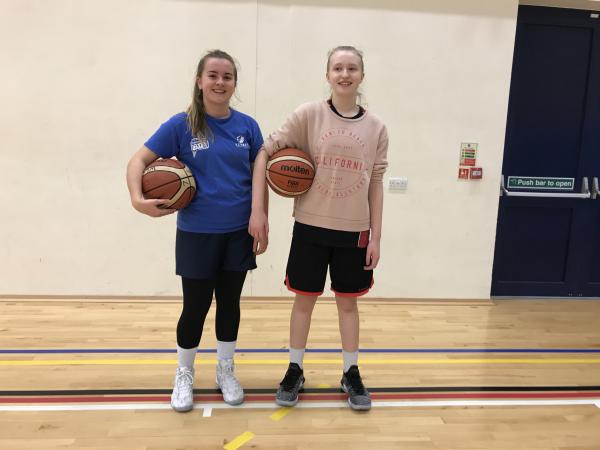 Beth (left) and Katie were best free-throw shooters this week